Careers
In-Room Dining Cook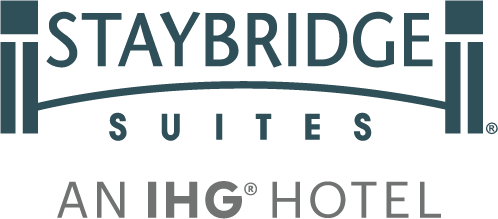 Staybridge Suites West Edmonton
126 Room Extended Stay
Our Hotel
The Staybridge Suites West Edmonton is the newest hotel in the area. Our location is convenient to businesses and leisure attractions.
Our new, smoke free hotel in Edmonton, Alberta has been designed to provide you with the best possible stay. Start each day with our complimentary hot breakfast buffet with a not-so-everyday spread of freshly prepared breakfast favorites. Every Monday–Wednesday, enjoy great food, drinks and conversation at The Social evening receptions.
Corporate guests know our all suite Edmonton hotel's location is near Finning Canada, the Royal Bank, ATB Financial and the Brick. The Shaw Convention Center is just 15 kilometers from our hotel in Edmonton. In addition, we offer free high-speed internet access and two meeting rooms.
The city of Edmonton offers leisure guests a variety of attractions. Within just a few minutes of our hotel in Edmonton you can visit the TELUS World of Science and the Art Gallery of Alberta. We're only three kilometers from West Edmonton Mall with its 800 shops, a miniature golf course and the Galaxyland Amusement Park. Canada's largest living history museum, Fort Edmonton Park, is six kilometers away.
---
Current Job Openings
In-Room Dining Cook
Staybridge Suites West Edmonton
Staybridge Suites West Edmonton is looking for our newest team member!
We are looking for a professional cook or prep-cook who demonstrates our Core Values on a daily basis. If you are Thoughtful, Reliable, Sociable and Down to Earth, and be excited to work as part of our team, then we are excited to meet you!
Our In-Room Dining Cooks prepare all food items in accordance with production requirements and quality standards while maintaining a safe, sanitary work environment.
ESSENTIAL JOB FUNCTIONS:
1.            Prepare food of consistent quality following recipe cards and production and portion standards, per check from In-Room Dining Attendant.
2.            Start food items that are prepared ahead of time, making sure not to over prepare estimated needs. 
3.            Date all food containers and rotate as per Crescent standards, making sure that all perishables are kept at proper temperatures. 
4.            Check pars for shift use, determine necessary preparation, freezer pull and line set up.  Note any out-of stock items or possible shortages.  Assist in keeping buffet stocked. 
5.            Return all food items not used on next shift to designated storage areas, being sure to cover/date all perishables. 
6.            Assist in setting up plans and actions to correct any food cost problems, control food waste, loss and usage per Crescent standards. 
7.            Operate, maintain and properly clean air fryer, steam combi-oven, food processor, mixer, slicer, tilt kettle, waffle iron.
8.            Comply with attendance rules and be available to work on a regular basis.
9.            Perform any other job related duties as assigned.
REQUIRED SKILLS AND ABILITIES:
Must have the ability to communicate in English.  Self-starting personality with an even disposition.   Maintain a professional appearance and manner at all times.      Can communicate well with guests.  Must be willing to "pitch-in" and help co- workers with their job duties and be a team player. Finger/hand dexterity in order to operate food machinery.  Ability to grasp, lift and/or carry, or otherwise, move goods weighing a maximum of 100 lbs. on a continuous schedule. 
PERFORMANCE STANDARDS
Customer Satisfaction: 
Our customers are what we are about.  One of the keys to a positive guest experience is positive interaction with Crescent staff.  It is essential that you remain professional at all times, and that you treat all guests and associates with courtesy and respect, under all circumstances.  Every Crescent associate is a guest relations ambassador, every working minute of every day. 
Work Habits:
In order to maintain a positive guest and associate experience, your work habits should always meet and strive to exceed hotel standards for work procedures, dress, grooming, punctuality and attendance.  You should be adaptable to change in your work area and in hotel procedures with a willingness to learn new skills and/or improve existing ones, have the ability to solve routine problems that occur on the job and ask for help whenever you are not sure how to do something.
Safety & Security: 
The safety and security of our guests and associates is of utmost importance to Crescent.  Every Crescent associate should adhere to the hotel security policies and procedures, particularly regarding key controls, lifting heavy objects, using chemicals, and effectively reporting safety hazards and safety concerns.