Careers
Banquet Attendant
Part-time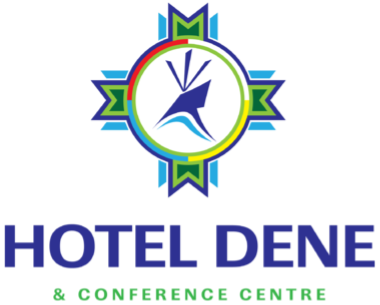 Hotel Dene and Conference Center
120 Room Hotel
Welcome to Hotel Dene & Conference Center 
Discover True North with the essential Cold Lake experience at Hotel Dene & Conference Centre. Our full-service hotel is located conveniently along Highway 28 adjacent to Casino Dene in close proximity to the heart of downtown Cold Lake. Authentic and welcoming, we offer travelers modern accommodation with exceptional service and comfortable rooms. 
Whether traveling for business or pleasure, your stay with us is sure to be relaxed, productive and enjoyable. Our media pods make great working spaces or fun social places. Complimentary high-speed WiFi is available throughout our hotel, and our onsite restaurant BirchBark Bistro offers breakfast and dinner daily.
---
Current Job Openings
Banquet Attendant
Part-time
Hotel Dene and Conference Center
As a Banquet Attendant at Hotel Dene, here is what you will be doing each day:
Communicate with supervisor throughout shift to be aware of the work.
Set up all meeting rooms to the specifications of the guest. This includes considerable physical activity in transporting awkward and heavy materials such as staging, tables, chairs, dancefloors, etc., from storage area to meeting rooms.
Provide food & beverage service to guests.
Break down all meeting rooms where meetings/events have concluded and return to storage closet so the room will be available to be reset for the next function.
Maintain established cleaning schedule of meeting rooms and ballrooms so the room stay presentable at all times.
Comply with attendance rules and be available to work on a regular basis
Perform any other job related duties as assigned.
REQUIRED SKILLS AND ABILITIES:
The successful candidates will be required to show proof of vaccination (see statement below).
Self-starting personality with an even disposition.
Maintain a professional appearance and manner at all times. 
Can communicate well with guests. 
Legal age to serve alcohol.
Must be willing to "pitch-in" and help co-workers with their job duties and be a team player. 
Ability to lift and move multiple tables and chairs and podiums weighing up to 50 lbs. through a crowded room.
This position requires considerable physical activity on a continuous basis throughout the shift for room set up and break down.
Ability to establish and maintain effective working relationships with associates, customers and patrons.
DIVERSITY STATEMENT:
Our Differences Are What Make Us Great!
At Crescent Hotels & Resorts we strive to create a great place to work where associates at all levels of our organization are respected for their differences, just like the guests and owners we serve.  That's why we are dedicated to creating an environment that facilitates open and honest conversations about race, equity, diversity, and inclusion.  By examining our own beliefs and behaviors, we can create change through training, recruiting, and promoting diverse talent to strengthen our culture.
VACCINATION STATEMENT:
All candidates hired with us will be required to provide proof of vaccination to the Company. The Company will provide reasonable accommodation to any individual who is not able to comply with this vaccination requirement due to a disability or other ground protected by applicable human rights legislation.
PERFORMANCE STANDARDS
Customer Satisfaction: 
Our customers are what we are about.  One of the keys to a positive guest experience is positive interaction with Crescent staff.  It is essential that you remain professional at all times, and that you treat all guests and associates with courtesy and respect, under all circumstances.  Every Crescent associate is a guest relations ambassador, every working minute of every day.