6300 Gulf Boulevard
Saint Petersburg, FL 33706
Postcard Inn St. Pete Beach
68 Room Hotel
Postcard Inn: We Define 'Beach Vacation'
Postcard Inn on the Beach is in the business of happy memories. The days when road trips ruled and beach vacations were a treasured ritual are still in style here.
The location? Postcard perfect, right on St. Pete's famous sugar-sand beach and close to shops and restaurants.
The PCI experience? Classic good clean fun, with an enormous pool, games, and lively common areas for chilling, chatting and sipping a cocktail. Our retro-chic design is a bit quirky, a tad witty, and always colorful. A friendly vibe infuses the whole place.
So let your hair down, stick your feet in the sand, and let the kids run wild. Happy memories are on the way.
---
Security
Postcard Inn St. Pete Beach
Perform protective and enforcement functions in a courteous and restrained manner in coping with emergencies, undesired conduct, disturbances and threats to life and property to maintain a safe and secure environment. 
Spend majority of shift on foot patrol, walking, climbing stairs of the interior and perimeter of the hotel to observe and identify potential security and safety risks or undesirable conditions. Requires verbal communication using pager and two way radio, bending, stooping and kneeling.  
Maintain order in the hotel, dealing with the welfare of guests, and assisting with door lock problems. Coordinate expedient response to emergency conditions such as fire, fire or safety hazards and threats to life and/or property in a calm, rational and persuasive manner. Handle undesired conduct and potential violations of hotel policy as warranted for the security and safety of hotel guests, associates, patrons and property. Requires grasping, lifting and or carrying or otherwise moving persons, packages, luggage, wheelchairs and safety equipment using manual dexterity of hands.  
Watch for suspicious persons entering, exiting, or loitering around building. Conduct walk through observations of entire hotel. Promote safe work practices.  
Answer security telephone and safety hotline calls and respond in a timely manner based on priority.  
Observe the security monitors for any unusual activity and in the case of suspicious behavior report directly, via radio, to the supervisor on duty; report any alarms similarly.  
Memorize and monitor life safety system installed at property including layout of entire building, alarm pull stations, location of fire extinguisher and sprinklers.  
Comply with attendance rules and be available to work on a regular basis.  
Perform any other job related duties as assigned.
 Must be able to work a flexible schedule to include nights, holiday and weekends.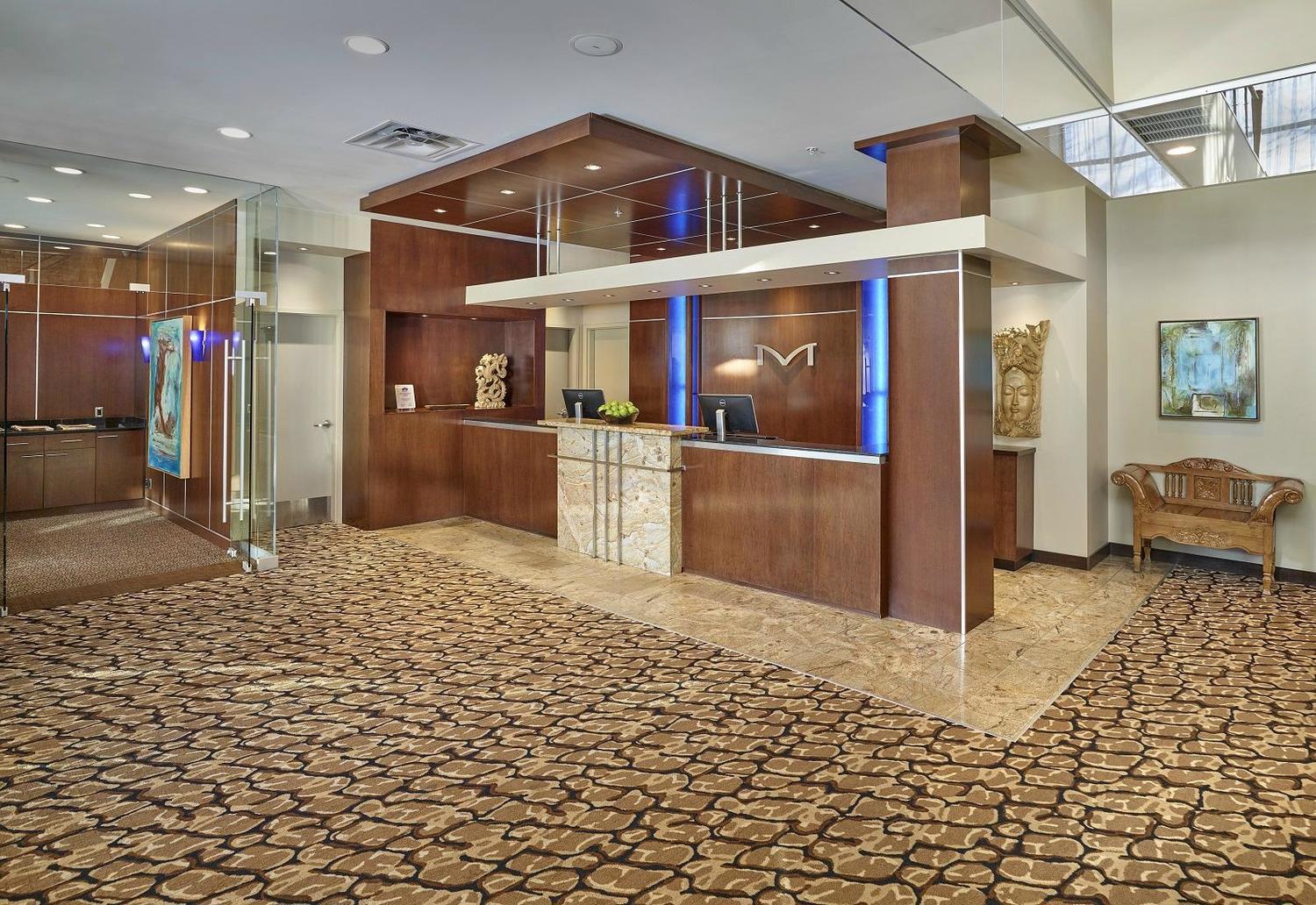 Must have the ability to communicate in English. Self-starting personality with an even disposition. Maintain a professional appearance and manner at all times. Can communicate well with guests. Must be willing to "pitch-in" and help co- workers with their job duties and be a team player. Thorough knowledge of the layout of the building, function rooms, and some knowledge of the city and surrounding areas. Ability to stand, walk and/or sit and continuously perform essential job functions for duration of shift. Hearing and visual ability to observe and detect signs of emergency situations. Ability to perform tasks requiring bending, stooping, kneeling, and walking significant distances between and within buildings on the property. Ability to grasp, lift and/or carry or otherwise move goods weighing a maximum of 150 lbs. Sufficient manual dexterity in hands. Ability to climb stairs and ladders at a rapid pace. Ability to perform duties within extreme temperature ranges.  Experience Required  
Florida Security License D & G , CCW required 
Benefits 
Free Parking 
Matching 401-K
Room Discounts
Equal Opportunity Employer/Protected Veterans/Individuals with Disabilities
The contractor will not discharge or in any other manner discriminate against employees or applicants because they have inquired about, discussed, or disclosed their own pay or the pay of another employee or applicant. However, employees who have access to the compensation information of other employees or applicants as a part of their essential job functions cannot disclose the pay of other employees or applicants to individuals who do not otherwise have access to compensation information, unless the disclosure is (a) in response to a formal complaint or charge, (b) in furtherance of an investigation, proceeding, hearing, or action, including an investigation conducted by the employer, or (c) consistent with the contractor's legal duty to furnish information. 41 CFR 60-1.35(c)