200 Hi Circle North
Horseshoe Bay, TX 78657
Horseshoe Bay Resort
400 Room Resort
Texas Hill Country Careers - Join The Team At Horseshoe Bay Resort
Explore exciting career opportunities with opportunity for upward mobility, generous benefits packages, and employee housing opportunities.
Horseshoe Bay Resort is currently hiring in various departments across the resort including Agriculture, Golf, Food & Beverage, Housekeeping, Marketing & Sales, and more! Begin your career at our exceptional, AAA-four diamond golf resort on the shores of Lake LBJ with diverse amenities and luxurious accommodations located in the highly desirable Texas Hill Country. 
---
Warehouse Engineer - Storeroom Attendant
Horseshoe Bay Resort
JOB SUMMARY: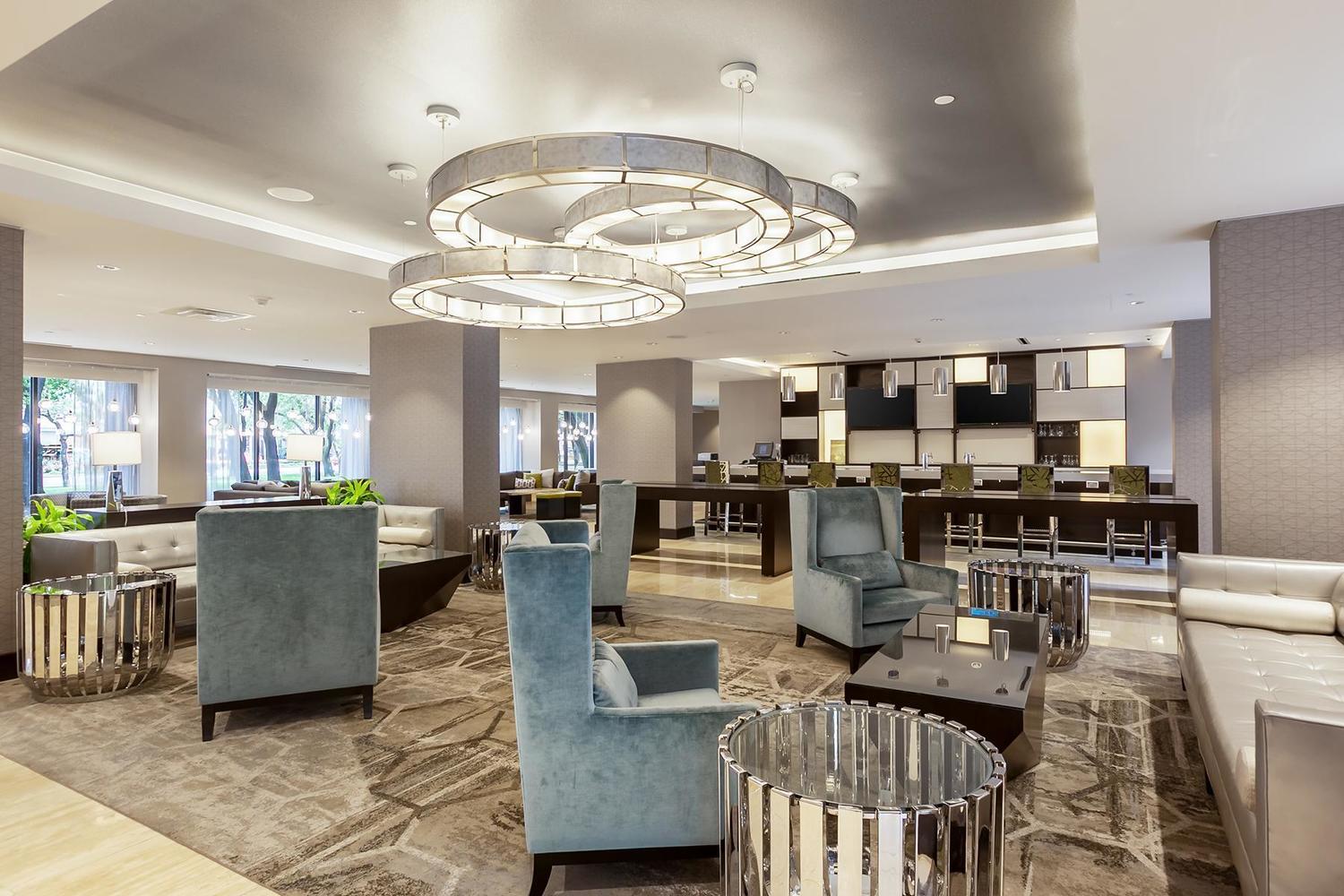 The Warehouse/Facilities Engineer position involves manual labor for shipping, receiving, storage, distribution and regular inspection of equipment used for lifting heavy objects at the Facility Center and Hotel.
ESSENTIAL JOB FUNCTIONS:
Assist in unloading shipments and expediting delivery to proper locations at the Warehouse and Hotel Loading Dock.
Make sure products are being delivered properly based on order confirmations and invoices.
Report cases of over/short supply, wrong pricing, etc. to supervisor to identify any credits so adjustments can be made against the invoice before giving invoice copy to suppliers and forwarded to accounting.
Assist in tracking inventory, through systems put into place.
Assist in cleaning and organizing the warehouse as items go in and out; this includes the perimeter grounds outside the warehouse.
Operate forklift and pallet jack.
Maintain fuel and fluid levels for equipment used at warehouse on a daily basis.
Report all equipment problems or failures to supervisor or a mechanic immediately.
Must commit to follow all local and corporate policies and procedures.
Must work in a safe, prudent and organized manner.
Attend all company required training sessions; including but not limited to safety, human resources, equipment, etc.
MINIMUM QUALIFICATIONS:
High School diploma or equivalent General Education Degree (GED) is preferred.
Valid driver's license and ability to meet the requirements of driver insurability as established by the insurance carrier is required.
Forklift experience required; certification is preferred.
Working knowledge of safe and efficient mechanical operation of utility vehicles and forklift.
Ability to safely operate motorized equipment using protective gear, including harness belt, lifting belt and hard hat when applicable.
Use and maintain spreadsheets for inventory; including email.
ADDITIONAL QUALIFICATIONS: 
Maintain proper associate uniform standards and footwear which is slip resistant, enclosed toe and heel.
Basic oral and written communication skills and able to follow instructions.
Consistently offer professional, engaging and friendly service.
REQUIRED SKILLS AND ABILITIES:
Must have the ability to communicate in English.  Self-starting personality with an even disposition.    Maintain a professional appearance and manner at all times.     Can communicate well with guests.  Must be willing to "pitch-in" and help co- workers with their job duties and be a team player.  Climbing, reading, standing, walking and routinely lifting 25 lbs to 50 lbs.   Must be able to receive instructions and communicate progress of work assignments.
PERFORMANCE STANDARDS
Customer Satisfaction: 
Our customers are what we are about.  One of the keys to a positive guest experience is positive interaction with Crescent staff.  It is essential that you remain professional at all times, and that you treat all guests and associates with courtesy and respect, under all circumstances.  Every Crescent associate is a guest relations ambassador, every working minute of every day. 
Work Habits:
In order to maintain a positive guest and associate experience, your work habits should always meet and strive to exceed hotel standards for work procedures, dress, grooming, punctuality and attendance.  You should be adaptable to change in your work area and in hotel procedures with a willingness to learn new skills and/or improve existing ones, have the ability to solve routine problems that occur on the job and ask for help whenever you are not sure how to do something.
Safety & Security: 
The safety and security of our guests and associates is of utmost importance to Crescent.  Every Crescent associate should adhere to the hotel security policies and procedures, particularly regarding key controls, lifting heavy objects, using chemicals, and effectively reporting safety hazards and safety concerns.
NOTE:  
This description excludes non-essential and marginal functions of the position that are incidental to the performance of the fundamental job duties.  Furthermore, the specific examples in each section are not intended to be all-inclusive.  Rather, they represent the typical elements and criteria considered necessary to perform the job successfully.  Other job-related duties may be assigned by the associate's supervisor.
Furthermore, this description is subject to change, in the sole discretion of the Company, and in no way creates an employment contract, implied or otherwise; each associate remains, at all times, an "at will" associate.
Equal Opportunity Employer/Protected Veterans/Individuals with Disabilities
The contractor will not discharge or in any other manner discriminate against employees or applicants because they have inquired about, discussed, or disclosed their own pay or the pay of another employee or applicant. However, employees who have access to the compensation information of other employees or applicants as a part of their essential job functions cannot disclose the pay of other employees or applicants to individuals who do not otherwise have access to compensation information, unless the disclosure is (a) in response to a formal complaint or charge, (b) in furtherance of an investigation, proceeding, hearing, or action, including an investigation conducted by the employer, or (c) consistent with the contractor's legal duty to furnish information. 41 CFR 60-1.35(c)