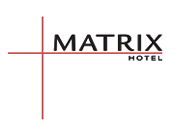 10640 100 Avenue
Edmonton, AB T5J 3N8
Canada
Matrix Hotel
184 Room Hotel
Step into the Warmer Side of Modern in Downtown Edmonton
Matrix Hotel provides a distinctive hospitality experience to travelers who appreciate great design in the heart of the city. The hotel is centrally located downtown between the business and government districts for the convenience of the corporate traveler. After the work day or for the leisure traveler, the Edmonton river valley is a short stroll away as are the many shops, restaurants, cafés, arts and theatre venues.
---
Accounting Manager
Matrix Hotel
Description
53 North Collection is looking for an exciting & enthusiastic addition to help lead our finance team for three independent, boutique properties in Edmonton!
The Accounting Manager will be responsible for overseeing that all general finance activities are completed accurately and on time, and will be tasked with responsibilities such as assisting the Area Director of Finance with financial duties, administering and enforcing Crescent Hotels & Resorts policies and procedures, and the maintenance of all finance records. This role will have responsibility for The Matrix Hotel in downtown Edmonton and the Metterra and Varscona Hotels on Whyte Avenue.
ESSENTIAL JOB FUNCTIONS:
Assure the timely collection of monies owed to the organization.
Processing all direct billing, ensuring timeliness and accuracy.
Examine and verify accuracy of work and authorize routine payments, credits and other transactions.
Monitor accounts payables to ensure that purchases and expenditures are within budget and in accordance to policy.
Record all accounting transactions including business transactions, processing accruals and adjustments, reconciling accounts and preparing monthly accounting statements.
Ensure that all month-end financial accounting duties and all resulting financial reporting are completed timely and accurately.
Oversee the activities and staff members of the finance department.
Provide training, coaching and mentoring to subordinate employees regularly and as necessary.
Assist in the reconciliation of bank statements and preparing bank deposits.
Assist in the process of completing payroll activities.
Assist the Area Director of Finance with the development of financial projections and annual budget development, the analysis of financial data and financial audits.
Comply with attendance rules and be available to work on a regular basis.
Perform any other job related duties as assigned.
MINIMUM QUALIFICATIONS:
High School Diploma or G.E.D.
Post-Secondary Diploma or Degree in a related field.
Minimum (3) years' experience working in hospitality accounting required.
Minimum (1) years' experience in a supervisory position.
Must be completely familiar with the role during hotel emergencies, including fire alarms, medical emergencies, the use of Incident Reports and Logbooks.
Fluent in English (written and oral).
Must be able to work varied shift work, including weekends and holidays.
ADDITIONAL QUALIFICATIONS:
Security clearance required upon offer of employment.
Possess sensational customer service philosophy and a self-starting personality with an even disposition.
Maintain a professional appearance and manner at all times.
Can communicate well with guests.
Must be willing to "pitch-in" and help co-workers with their job duties and be a team player.
Highly organized, results oriented and ability to work in a multi-functional team environment.
OUR DIFFERENCES ARE WHAT MAKE US GREAT
At Crescent Hotels & Resorts we strive to create a great place to work where associates at all levels of our organization are respected for their differences, just like the guests and owners we serve.
That's why we are dedicated to creating an environment that facilitates open and honest conversations about race, equity, diversity, and inclusion. By examining our own beliefs and behaviors, we can create change through training, recruiting, and promoting diverse talent to strengthen our culture.
Qualifications
Supervisory Experience