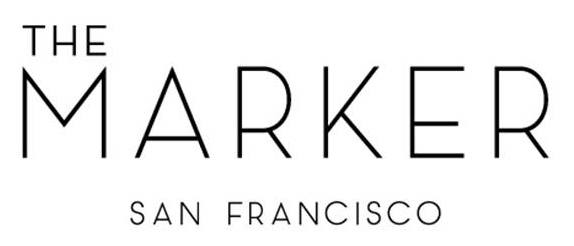 501 Geary Street
San Francisco, CA 94102
The Marker San Francisco
208 Room Hotel
Welcome to The Marker San Francisco
"I left my heart in San Francisco," Tony Bennett famously sang, a testament of the Bay Area's lasting impression. And amid this captivating city with its vibrant nightlife, arts, and cultural scene is our newly renovated, Beaux-Arts style hotel in downtown San Francisco—The Marker. Spacious, jewel-toned suites complement our sophisticated yet playful design, emphasizing creativity. Mere blocks from the world-famous Union Square, we'd like to welcome you into a hotel unlike any other.
---
Conference Services Manager
The Marker San Francisco
Description
The Marker Hotel in San Francisco is one of the premier hotels in the West Coast market, located in the heart of Union Square! We are seeking an exceptional Conference Services Manager to assist the high-performing teams at the remarkable property. We offer a very robust compensation package, and benefits and celebrate your accomplishments at this property.
The Conference Service Manager is responsible for booking, organizing, planning, and coordinating events for groups at the Marker Hotel. The CSM performs duties in accordance with hotel policies and procedures. The CSM plays a crucial role in the sales team, ensuring guest satisfaction while maximizing profitability.
Essential Duties & Responsibilities
Responding to guest inquiries and requests in a timely and professional manner.
Coordinate with hotel departments and event planners.
This includes providing rooming lists, collecting necessary billing information, facilitating group room blocks, transferring the client to the event coordinator on-site, facilitating amenity requests, detailing on site event logistics, coordinating outside vendors with the event coordinator on-site, and maintaining all aspects of agreed contracts.
Creating resumes for groups is essential. This allows for communication between the hotel's departments. The resume also provides the following:
overview and timeline of the event.
AVMS requirements
Fulfill all VIP or amenities requests.
Billing arrangements.
The CSM will work with the event planner to detail a Banquet Event Order. The BEO will include:
The group's food and beverage selections.
All logistics or setup notes pertinent to the event.
Serve times and guest counts.
Once the BEO is completed, the CSM will obtain a digitally signed copy via Sertifi.
BEOs must be distributed electronically to department heads. Any revisions must be printed and hand-delivered to the Director of Operations and the Executive Chef.
Meet the client upon arrival and conduct a pre-event walkthrough. Currently, introduce the event coordinator to the client. Discuss the timeline, menu, and any changes that might be needed.
After the event, follow up with the client to ensure satisfaction and provide final billing for review.
Once the billing is approved, inform the accounting team. Review all bills that are sent to the client, ensuring they are accurate and timely to maximize return business.
Attend daily, weekly, and monthly meetings as directed.
Manage and maintain Amadeus as per company standards.
Create menus and food labels as needed.
Perform functions outside of your normal scope of duties to ensure guest satisfaction.
PERFORMANCE STANDARDS
Customer Satisfaction:
Our customers are what we are about. One of the keys to a positive guest experience is positive interaction with Crescent staff. It is essential that you remain professional at all times, and that you treat all guests and associates with courtesy and respect, under all circumstances. Every Crescent associate is a guest relations ambassador, every working minute of every day.
Work Habits:
In order to maintain a positive guest and associate experience, your work habits should always meet and strive to exceed hotel standards for work procedures, dress, grooming, punctuality, and attendance. You should be adaptable to change in your work area and in hotel procedures with a willingness to learn new skills and/or improve existing ones, have the ability to solve routine problems that occur on the job, and ask for help whenever you are not sure how to do something.
Safety & Security:
The safety and security of our guests and associates are of utmost importance to Crescent. Every Crescent associate should adhere to the hotel security policies and procedures, particularly regarding key controls, lifting heavy objects, using chemicals, and effectively reporting safety hazards and safety concerns.
NOTE:
This description excludes non-essential and marginal functions of the position that are incidental to the performance of the fundamental job duties. Furthermore, the specific examples in each section are not intended to be all-inclusive. Rather, they represent the typical elements and criteria considered necessary to perform the job successfully. Other job-related duties may be assigned by the associate's supervisor.
Furthermore, this description is subject to change, at the sole discretion of the Company, and in no way creates an employment contract, implied or otherwise; each associate remains, at all times, an "at will" associate.
For applicants who will be working in California, the anticipated compensation range for the position is $95,000 to 100,000. The wage offered to a successful candidate will be dependent on several factors that may include but are not limited to years of experience within the job, years of experience within the required industry, education, work location, etc. Crescent Hotels is a multi-state employer and the salary ranges indicated herein may not reflect positions that work only in other states
Qualifications
Food and Beverage Operations