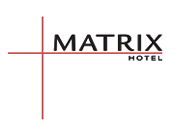 10640 100 Avenue
Edmonton, AB T5J 3N8
Canada
Matrix Hotel
184 Room Hotel
Step into the Warmer Side of Modern in Downtown Edmonton
Matrix Hotel provides a distinctive hospitality experience to travelers who appreciate great design in the heart of the city. The hotel is centrally located downtown between the business and government districts for the convenience of the corporate traveler. After the work day or for the leisure traveler, the Edmonton river valley is a short stroll away as are the many shops, restaurants, cafés, arts and theatre venues.
---
Area Director of Operations - 53 North Collection
Matrix Hotel
Description
53 North Collection, featuring Matrix Hotel Edmonton and Mettera & Varscona Hotels on Whyte are seeking a dynamic hospitality professional to join our team. The Area Director, Operations will be responsible for oversight of the overall operations for properties within the collection. They will be responsible for the overall results as well as the development and execution of strategies that will support, strengthen and grow the hotel operations. Driving service excellence, developing performance improvement plans while working closely with and maintaining positive relationships with property ownership will be key performance indicators for this role.
Here is what you will be doing each day:
Assist and direct the property leadership in achieving revenue growth, market share performance and sales initiatives.
Effectively act as a mentor to the property leadership teams.
Ensure all properties are in compliance with brand standards and Crescent initiatives. Ensure the implementation of all Crescent SOP's, Human Resource initiatives at all properties
Participate in strategic planning, development and coordination of initiatives for the hotel group, setting up goals related to established strategy.
Participate in annual budgeting and planning for each property
Continuously seek more efficient and effective ways to provide services to our properties
 Here is what makes you an ideal candidate:
Proven operational leadership in a full service hotel or resort environment
Previous experience working in a multi unit environment is preferred
Must have proven ability in building strong teams and developing direct reports as well as positively influence all levels of the organization.
Must be a proactive, independent, hands-on operations leader and possess strong organizational and project management skills.
Strong financial & business acumen
Excellent verbal and written communication skills are required along with the ability to provide direct, actionable, and positive and/or corrective feedback to others.
Our customers are what we are about. One of the keys to a positive guest experience is positive interaction with Crescent staff. It is essential that you remain professional at all times, and that you treat all guests and associates with courtesy and respect, under all circumstances. Every Crescent associate is a guest relations ambassador, every working minute of every day.
We value the diversity of the people we hire and serve. Diversity at our Company means fostering a workplace in which individual differences are recognized, appreciated, respected and responded to in ways that fully develop and utilize each person's talents and strengths.