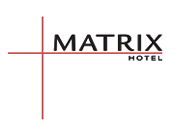 10640 100 Avenue
Edmonton, AB T5J 3N8
Canada
Matrix Hotel
184 Room Hotel
Step into the Warmer Side of Modern in Downtown Edmonton
Matrix Hotel provides a distinctive hospitality experience to travelers who appreciate great design in the heart of the city. The hotel is centrally located downtown between the business and government districts for the convenience of the corporate traveler. After the work day or for the leisure traveler, the Edmonton river valley is a short stroll away as are the many shops, restaurants, cafés, arts and theatre venues.
---
Lounge Captain
Matrix Hotel
Description
Located in the heart of downtown Edmonton, Matrix Hotel is looking for an exciting & enthusiastic addition to our MZ Lounge service team!
The Lounge Captain is a front line professional that welcomes guests to the MZ Lounge and hospitality spaces. The Lounge Captain must represent the hotel through excellence in service and hospitality.
ESSENTIAL JOB FUNCTIONS:
Oversee the Food & Beverage Lounge operations at the hotel.
Provide training and daily supervision of the lounge staff.
Consistently offer professional, friendly and engaging service to all guests.
Interact with guests in a positive manner and provide personalized service.
Assist guests regarding menu items in an informative and helpful way.
Deliver food and beverage in a timely and accurate manner.
Assist with collection of in-room dining trays and other items from guest rooms.
Pick up orders efficiently from the kitchen.
Check outgoing orders for quality and accuracy of set up.
Follow outlet policies, procedures and service standards.
Ensure the highest level of guest satisfaction while adhering to hotel policies and procedures.
Follow all safety and sanitation policies when handling food and beverage.
Ensure proper accounting procedures and reconciliation of daily sales are followed.
Responsible for scheduling and operations in the absence of the Banquet Manager.
Perform other duties as assigned or required.
REQUIRED SKILLS AND ABILITIES:
Must have the ability to communicate in English.
Self-starting personality with an even disposition.
Maintain a professional appearance and manner at all times.
Can communicate well with guests.
Must be willing to "pitch-in" and help co-workers with their job duties and be a team player.
Ability to effectively deal with internal and external customers, some of whom will require high levels of patience, tact and diplomacy to defuse anger, collect accurate information and resolve conflicts.
Must have basic knowledge of food and beverage preparations, service standards, guest relations and etiquette.
Knowledge of the appropriate table settings and service ware.
Ability to comprehend and apply written product labeling instructions to enable the safe application of products and processes within the hotel.
Ability to remember, recite and promote the variety of menu items.
Ability to transport up to 30 lbs. through a crowded room on a continuous basis throughout the shift.
Ability to operate beverage equipment, e.g., coffee maker.
ADDITIONAL QUALIFICATIONS:
Security clearance required upon offer of employment.
Self-starting personality with an even disposition.
Maintain a professional appearance and manner at all times.
Highly organized, results oriented and ability to work in a multi-functional team environment.
Must be completely familiar with the role during hotel emergencies, including fire alarms, medical emergencies, the use of Incident Reports and Logbooks.
Provincial legislation requires employees to work safely and cooperate with their employer by following the health and safety rules for the job.
53 North Collection and Crescent Hotels & Resorts offer competitive wages, work/life balance, advancement opportunities & a comprehensive group benefits package.
OUR DIFFERENCES ARE WHAT MAKE US GREAT
At Crescent Hotels & Resorts we strive to create a great place to work where associates at all levels of our organization are respected for their differences, just like the guests and owners we serve.
That's why we are dedicated to creating an environment that facilitates open and honest conversations about race, equity, diversity, and inclusion. By examining our own beliefs and behaviors, we can create change through training, recruiting, and promoting diverse talent to strengthen our culture.