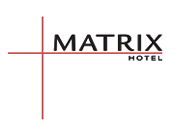 10640 100 Avenue
Edmonton, AB T5J 3N8
Canada
---
Lead Maintenance Technician
Matrix Hotel
Description
Located in two of Edmonton's most vibrant communities, 53 North Collection and Crescent Hotels and Resorts are looking for an exciting & enthusiastic addition to help lead our maintenance team!
Supervise the preventative maintenance and repairs for three independent, boutique properties in Edmonton, the Lead Maintenance Technician will demonstrate passion for the industry, knowledge of life safety systems, codes and regulations, and the ability to lead the team. This role will have responsibility for The Matrix Hotel in downtown Edmonton and the Metterra and Varscona "Hotels on Whyte."
ESSENTIAL JOB FUNCTIONS:
Assist with preventative maintenance and complete report work orders such as replacing ceiling tiles, light bulbs, patching vinyl, etc., to maintain the hotel and keep the product quality standard.
Perform preventative maintenance assignments on a scheduled basis (e.g., "room care").
Communicates room status changes to the Guest Services and Housekeeping Departments in the event of damages or repairs requiring rooms to be out of service.
Assist with capital improvement and renovation projects and supervision of the daily activities of the Maintenance Department.
Assist in checking electrical systems such as air conditioning controls, television sets, lighting systems, and make minor repairs and/or replacement.
Assist in checking and making routine repairs and assist on major repairs of all hotel equipment including small appliances, kitchen equipment, laundry equipment, boilers, HVAC, hand and power tools and general plumbing systems and fixtures such as pipe lines, toilets and sinks, kitchen and laundry equipment.
Respond to emergency after-hour maintenance calls.
Maintain the building exterior and "curb appeal" (e.g., snow removal, lawn care, painting, gardening, pressure washing, etc…).
Refurbish furniture and fixtures within guest rooms such as cabinets, tables, chairs, doors windows and counters. Paint and finish furniture and fixtures if needed.
Assist in the administration of the department by preparing and maintaining schedules, logs, records and other documentation to ensure a smooth operation and minimize liabilities.
QUALIFICATIONS:
Three years experience performing building maintenance in a hotel or related industry required.
Graduation from high school and from an apprenticeship, advance-training program for operating engineers recognized by the industry and trade. Or any other combination of education, training, or experience that provides the necessary knowledge,skills, and abilities to perform the job.
Knowledge of a hotel structure and how all departments interact.
Must be able to recognize potential safety hazards and security problems in the hotel and act upon each accordingly.
Be skilled in several areas such as HVAC, electrical, carpentry, drywalling, painting, plumbing, roofing, and landscaping.
Security clearance required upon offer of employment.
Self-starting personality with an even disposition.
Maintain a professional appearance and manner at all times.



Highly organized, results oriented and ability to work in a multi-functional team environment.
Must be completely familiar with the role during hotel emergencies, including fire alarms, medical emergencies, the use of Incident Reports and Logbooks.
Provincial legislation requires employees to work safely and cooperate with their employer by following the health and safety rules for the job.
53 North Collection and Crescent Hotels & Resorts offer competitive wages, work/life balance, advancement opportunities and a comprehensive group benefits package.
OUR DIFFERENCES ARE WHAT MAKE US GREAT
At Crescent Hotels & Resorts we strive to create a great place to work where associates at all levels of our organization are respected for their differences, just like the guests and owners we serve.
That's why we are dedicated to creating an environment that facilitates open and honest conversations about race, equity, diversity, and inclusion. By examining our own beliefs and behaviors, we can create change through training, recruiting, and promoting diverse talent to strengthen our culture.
Matrix Hotel
184 Room Hotel
Step into the Warmer Side of Modern in Downtown Edmonton
Matrix Hotel provides a distinctive hospitality experience to travelers who appreciate great design in the heart of the city. The hotel is centrally located downtown between the business and government districts for the convenience of the corporate traveler. After the work day or for the leisure traveler, the Edmonton river valley is a short stroll away as are the many shops, restaurants, cafés, arts and theatre venues.