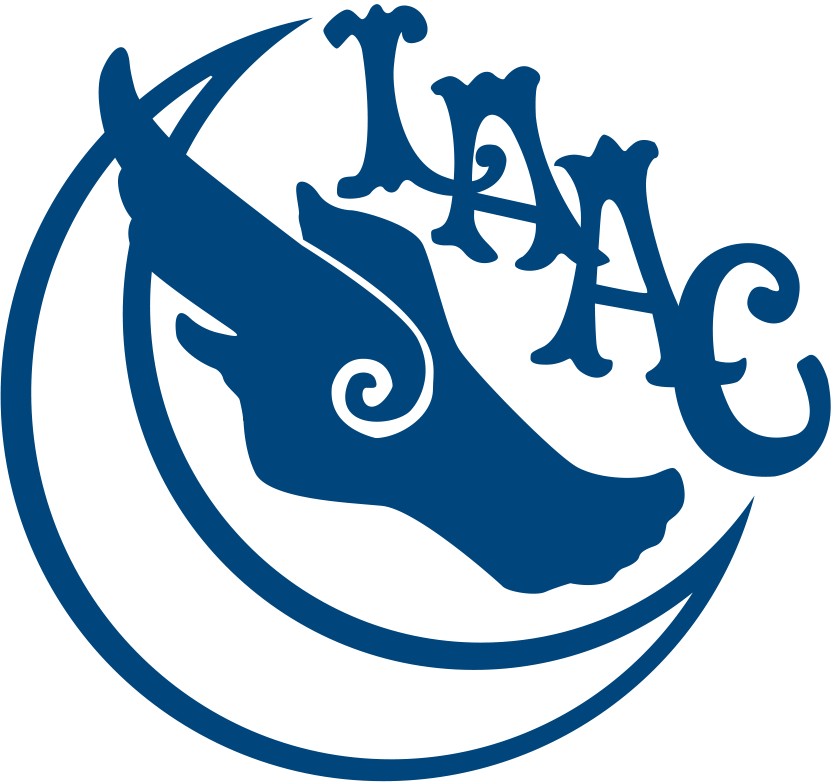 431 W 7th Street
Los Angeles, CA 90014
---
Club Ambassador (Hotel Front Desk)
Los Angeles Athletic Club
Description
For more than 143 years, The Los Angeles Athletic Club has remained dedicated to its mission of providing for the body, mind, and spirit of its members. Our private club includes state-of-the-art athletic and spa facilities, award-winning restaurants, bars, luxury meeting rooms, special event rooms, 72 hotel rooms, and an array of social, business, and athletic events.
Come join our team! We have immediate openings for experienced individuals to fill the position of a Full Time or On Call Club Ambassador.
Job Summary
This position contributes to the success of Los Angeles Athletic Club ("Company") by creating positive experiences for every member and guest who visits the club by providing excellent customer service and sales support. This position is the face of the Club and is responsible for creating a lasting first impression for all members and guests by effectively representing the Club and by role modeling the Company vision, mission, values, and policies and procedures while promoting all Club and Hotel services in a positive, professional, and respectful manner.
Responsibilities:
Provide excellent membership service & sales support
Answer main phone line in accordance with service standards and use of our communication system to relay information to the correct department.
Assist the Membership Sales Department by providing membership informational packets and reference information for walk-in prospective members and collecting accurate prospect contact information as directed by membership department policies.
Promote club events and services to all members and guests as relevant to the nature of their visit.
Take and input Club reservations, such as social events, exercise and spa services, or athletic activities.
Assist members in using the online member portal, and/or phone app and direct them to the correct forms and information.
Update member information including phone number and email address changes as needed and upon request.
Offer basic concierge-style recommendations to members and guests including valet services, transportation, entertainment, attractions, restaurants, etc.; promote in-house offerings whenever possible.
Administer all other member services as assigned (i.e., seasonal promotional tasks, special events handling, etc.).
Perform other job-related duties as assigned.
Monitor lobby effectively; ensuring only authorized Club members and guests enter the building
Check members in; ensure members are up to date on their membership and refer anyone who is not current and approved to a Membership Representative and politely do not allow them to enter the club.
Keep track of guest lists and communicate with all lobby stations to keep names up to date at all stations.
Ensure all authorized club guests who will be using athletic facilities properly fill out and sign guest waivers.
Accurately direct all members and guests throughout the building and outline the areas they are authorized to access.
Accurately book hotel reservations in computer system
Answer reservation requests with friendliness and positive energy within 3 rings (phone calls) and 8 hours (emails), respectively.
Use authorized sales techniques to encourage guests to make reservations directly with us; quote accurate availability and rates.
Collect all relevant information to offer the best possible experience for guests when they arrive; including personal preferences and details to customize service as much as possible (i.e., birthday, anniversary, purpose of visit to DTLA, etc.).
Provide cancellation policy, offer driving instructions, and answer any questions.
Provided elevated customer service by appreciating the guest for choosing LAAC and encourage them to call with any questions prior to their arrival.
Enter reservations from third parties using correct billing and coding.
Provide effective hotel guest services
Use a warm and welcoming demeanor to identify guests' needs and respond to them with a sense of urgency.
Follow-up with team members and guests on all requests to ensure request has been fulfilled.
Verify reservation details are correct at check-in; guest name, room type, rates, required deposit, etc.
Assign rooms according to reservations, requests, and availability to best suit the guests and our inventory.
Prioritize guests at the desk and incoming phone calls effectively to offer the best service to everyone.
Explain and promote the Olive Club membership, assign, and program guest membership card as well as parking, and offer any concierge information they might need.
Verify billing and charge information at check out; ensure all items are accurately posted and ensure payment is valid and the correct amount authorized for all credit cards.
Assist guests in finding what they need by providing accurate answers to questions regarding parking, local shopping, restaurants, attractions, etc. Promote in-house offerings whenever possible.
Communicate guest needs and requests to pertinent departments.
Maintains accurate bank; make correct change using assigned bank and maintains bank and receipts at correct balance.
Collect accurate member payments, track Club keys, and send letters of introduction.
Maintain updated notes and information for managers and other shifts using the approved communication methods.
Communicate with housekeeping to ensure guests are only checked into rooms which are vacant and cleaned.
Understand and properly use software to process front desk transactions efficiently and accurately.
Respond to guests' requests and complaints in a timely and appropriate manner making sure to follow up on guest satisfaction including, running amenities to hotel guests, assistance with luggage handling and storage, delivering packages to rooms, securing and managing return of lost and found items, key-card replacements, and troubleshooting TVs, locks, etc.
Immediately notify Front Desk Manager of any incidents or complaints that require their attention.
Education, Licenses, & Certifications:
Ideal: Minimum of two (2) year of experience in same or similar positions in the Hotel or front-of-house hospitality industry
Required: High School Diploma or GED Equivalent
Ideal: Bachelor's College Degree in related field
Essential Qualifications:
Required: At least twenty-one (21) years of age.
Required: Reliable and punctual attendance.
Required: Excellent time-management skills; prioritizing and completing assigned job tasks effectively.
Ideal: Bi-lingual oral, speech, and writing skills in English and other language is an asset in this position
Required: Excellent interpersonal and customer service skills
Required: Computer Experience: proficient Microsoft Office programs, Outlook, and ability to learn a variety of other software
Required: Excellent verbal and written communication skills; ability to convey messages clearly and compose correspondence with correct and proper grammar.
Required: Strong presentation skills; convey messages clearly and confidently; persuade and effect change positively.
Required: Capable of working effectively independently with minimal supervision
Ideal: Strong analytical skills.
Required: High attention to detail and accuracy
Required: Strong organizational skills
Required: Ability to prioritize effectively and efficiently meet deadlines and produce work in a timely manner.
Required: Ability to elicit and accept constructive feedback.
Physical Exertion: Heavy work: Exerting up to 50 pounds of force occasionally, and/or up to 35 pounds of force frequently, and/or up to 20 pounds of force constantly to move objects (for example, assisting with checking guest luggage).
We offer excellent On Call and Full Time Benefits Packages!
Paid Time Off (PTO)
Complimentary Associate Meal per shift
Professional development and opportunities to grow within a well-respected company
Hotel Room Discounts, Associate Company Paid Parking, and more!
Pay: Hourly $20.00 USD
Equal Opportunity Employer/Protected Veterans/Individuals with Disabilities
The contractor will not discharge or in any other manner discriminate against employees or applicants because they have inquired about, discussed, or disclosed their own pay or the pay of another employee or applicant. However, employees who have access to the compensation information of other employees or applicants as a part of their essential job functions cannot disclose the pay of other employees or applicants to individuals who do not otherwise have access to compensation information, unless the disclosure is (a) in response to a formal complaint or charge, (b) in furtherance of an investigation, proceeding, hearing, or action, including an investigation conducted by the employer, or (c) consistent with the contractor's legal duty to furnish information. 41 CFR 60-1.35(c)
Los Angeles Athletic Club
72 Room Hotel
Your Home Away From Home.
The Los Angeles Athletic Club is a private club in Downtown Los Angeles that also houses a boutique hotel on the top three floors of the 12-story historic landmark building. A stay at a historic private club is an entirely unique experience. Collapse onto cool cotton sheets after a rigorous workout in the Athletic Club or a game of squash. Rejuvenate in our spa with a steam or massage, and indulge in one of our signature cocktails offered at our award-winning bar, Invention.