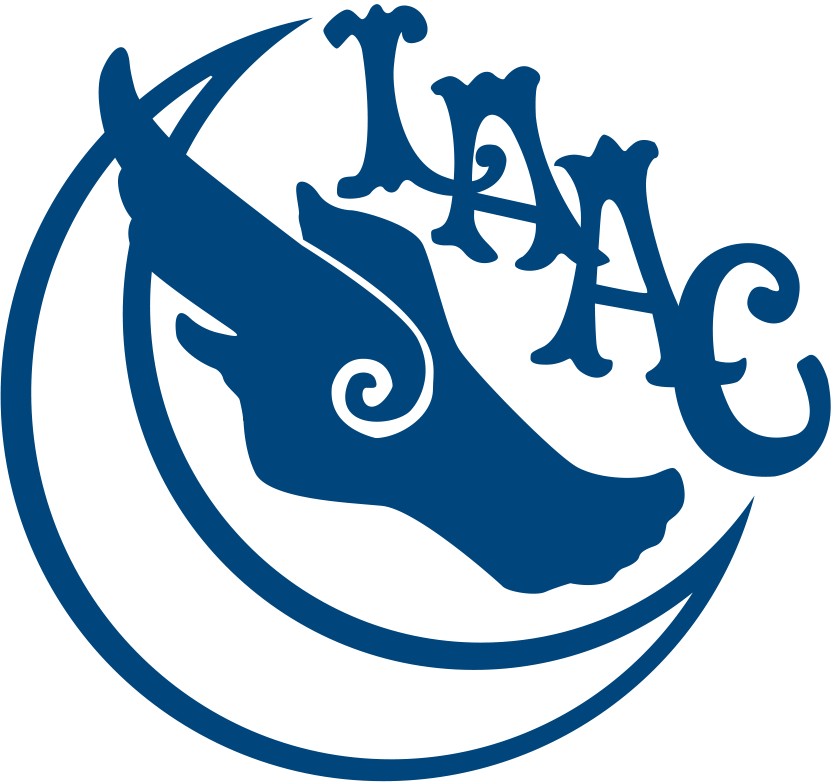 431 W 7th Street
Los Angeles, CA 90014
---
Maintenance Engineer
Los Angeles Athletic Club
Description
For more than 143 years, The Los Angeles Athletic Club has remained dedicated to its mission of providing for the body, mind, and spirit of its members. Our private club includes state-of-the-art athletic and spa facilities, award-winning restaurants, bars, luxury meeting rooms, special event rooms, 72 hotel rooms, and an array of social, business, and athletic events.
Join our team! We have an immediate openings for individuals who are committed to elevating the member and guest experience to fill the position of an Part Time and Full Time Maintenance Engineer.
Job Summary
This position contributes to the success of Los Angeles Athletic Club ("Company") by creating positive experiences for every member and guest who visits the club by seeing to the day-to-day maintenance needs of the buildings and the athletic club amenities. This building engineer ensures that everything from the HVAC system to the water supply is working properly, this engineer may also be tasked with performing minor repairs or renovations as needed.
Responsibilities:
Arrive to work on time in uniform and ready to work.
Follow opening and closing procedures as outlined in the department SOP or checklist.
Inspect building, vacant spaces, roof drains, and Mechanical Electrical Plumbing (E.P.) systems to ensure proper operation and take appropriate action, when necessary, notify Director of Facilities or Assistant Chief Engineer.
Acknowledge and respond to radio calls in a timely manner.
Perform scheduled preventative maintenance (PM) throughout building, including but not limited to hotel room maintenance, equipment, and systems.
Maintain accurate records of all maintenance activities, repairs, and replacements.
Investigate and resolve Guests and Member maintenance concerns in a prompt and professional manner.
Adhere to all safety regulations and OSHA standards by following and using Personal Protective Equipment (PPE).
Check Hello Shift for work orders, respond to requests in a timely manner, and update project status to inform user of status.
Assist in moving heavy objects such as equipment, furniture for banquet events, member workstations, scaffolding, etc.
Maintain proper function of life safety equipment and building security.
Maintain and oversee HVAC units to ensure they are functioning appropriately; maintain as directed including replacements of filter, fan belts, greasing bearings, etc.
Use engineering computer software "Metasys" to monitor and adjust temperatures throughout building including for pre-cooling or pre-heating rooms according to events.
Check and log chemical treatments levels for the swimming pool, jacuzzies, cold plunges, and water softeners, take appropriate action as needed.
Ensure to carry keys to every space marked and organized to be able to enter spaces quickly and be knowledgeable of the various keys by using internal list.
Patrol building exteriors for graffiti, garbage cleanliness, vagrants, and possible rodent entry points.
Touch up painting and dry wall patching as directed.
Miscellaneous trouble shooting and problem solving.
Errands as required, including picking up supplies at various venders as required.
Minor janitorial work after or during completion of a job, including but not limited to, cleaning, mopping, vacuuming, glass cleaning as required in order to leave the area in a clean and presentable manner.
Follow company policy when entering occupied hotel rooms and women's restroom and locker room.
Follow up with Maintenance Engineers from the prior shift for any pending repairs and/or projects.
Engineers who are candidates for the Steam Engineer license: Assist Steam Engineer with repairs and monitoring of the boilers and any steam related duties as needed.
Perform other repairs, tasks and duties as directed by the Director of Facilities and/or Assistant Chief Engineer.
Follow Maintenance Engineer checklist for detailed list of duties associated with each shift.
Education, licenses, & certifications:
Ideal: Minimum of 2 years of experience in same or similar positions with Plumbing, Mechanical, Electrical, Refrigeration, Welding, or HVAC, etc. experience in the Retail, Hospitality, or Food & Beverage industry
Ideal: High School Diploma or GED Equivalent
Required: Current California Driver License with satisfactory Department of Motor Vehicle driving record.
Essential qualifications:
Required: At least eighteen (18) years of age.
Required: Reliable and punctual attendance.
Required: Excellent time-management skills; prioritizing and completing assigned job tasks effectively.
Ideal: Bi-lingual oral, speech, and writing skills in English and Spanish or other language is an asset in this position
Required: Excellent interpersonal and customer service skills
Ideal: Computer Experience: proficient Microsoft Office programs, Outlook, and climate control software.
Required: Excellent verbal and written communication skills; ability to convey messages clearly and compose correspondence with correct and proper grammar.
Ideal: Strong presentation skills; convey messages clearly and confidently; persuade and effect change positively.
Required: Capable of working effectively independently with minimal supervision
Required: Strong analytical skills.
Required: High attention to detail and accuracy
Required: Strong organizational skills
Required: Ability to prioritize effectively and efficiently meet deadlines and produce work in a timely manner.
Required: Ability to elicit and accept constructive feedback.
Physical Exertion: Heavy work: Exerting up to 50 pounds of force occasionally, and/or up to 35 pounds of force frequently, and/or up to 20 pounds of force constantly to move objects (for example, furniture, fitness equipment, ladders, replacement parts and constructions materials).
We offer excellent Part Time and Full Time Benefits Packages!
Paid Time Off (PTO) & Holiday Pay
Medical, Dental, Vision, Life Insurance, and many other ancillary and life wellness benefits.
401(k) Plan with employer match
Complimentary Associate Meal per shift
Professional development and opportunities to grow within a well-respected company
Hotel Room Discounts, Associate Company Paid Parking, and more!
Schedule: Variable schedule including weekends and holidays
Pay: Hourly $24.80 USD
Equal Opportunity Employer/Protected Veterans/Individuals with Disabilities
The contractor will not discharge or in any other manner discriminate against employees or applicants because they have inquired about, discussed, or disclosed their own pay or the pay of another employee or applicant. However, employees who have access to the compensation information of other employees or applicants as a part of their essential job functions cannot disclose the pay of other employees or applicants to individuals who do not otherwise have access to compensation information, unless the disclosure is (a) in response to a formal complaint or charge, (b) in furtherance of an investigation, proceeding, hearing, or action, including an investigation conducted by the employer, or (c) consistent with the contractor's legal duty to furnish information. 41 CFR 60-1.35(c)
Los Angeles Athletic Club
72 Room Hotel
Your Home Away From Home.
The Los Angeles Athletic Club is a private club in Downtown Los Angeles that also houses a boutique hotel on the top three floors of the 12-story historic landmark building. A stay at a historic private club is an entirely unique experience. Collapse onto cool cotton sheets after a rigorous workout in the Athletic Club or a game of squash. Rejuvenate in our spa with a steam or massage, and indulge in one of our signature cocktails offered at our award-winning bar, Invention.