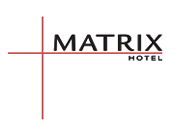 10640 100 Avenue
Edmonton, AB T5J 3N8
Canada
---
Sales and Catering Coordinator
Matrix Hotel
Description
At Crescent Hotels & Resorts, we are a team of hospitality professionals that are deeply connected to & proud of the exceptional experiences we provide for our guests. More than that, we know our Associates are the shining stars of what we do!
We understand what it takes to be a part of something great. We will encourage you to bring your true self to work every day, we will celebrate you and we will cheer you on as you shine bright in your career journey. Whether it be our health & wellness programs, best in class learning and development or our travel discounts that 'feed your inner explorer', we work hard to create and deliver on what YOU need. We are ready for you to start your journey with us where You Belong. We Care. Shine Bright.
At Matrix Hotel, we are looking for our next great team member to join us on our Sales and Catering team. We are committed to providing you with:
Competitive wages
An exceptional benefit plan for eligible associates & your family members
Flexible scheduling to allow you to focus on what is important to you
Discounts with our Crescent managed properties in North America for you & your family members
Here is what you will be doing each day:
As our Sales and Catering Coordinator, you will be working with our Sales and Catering team as a key member in supporting the overall operations and guest satisfaction.
You will be qualifying inquiries, managing and processing payments, and assisting in property tours, tradeshows and promotional events.
Ultimately, you are entrusted with administrative duties that help keep our team on track and the department running smoothly.
Does this sound like you?
You have a passion for service and thrive in a fast-paced team environment. Your outgoing and engaging personality, combined with fabulous organizational and time management skills will be a great asset in this role. You are looking for some stability in a job, so working a set schedule during the week works for your personal life.
At Crescent Hotels & Resorts we strive to create a great place to work where associates at all levels of our organization are respected for their differences, just like the guests and owners we serve. That's why we are dedicated to creating an environment that facilitates open and honest conversations about race, equity, diversity, and inclusion. By examining our own beliefs and behaviors, we can create change through training, recruiting, and promoting diverse talent to strengthen our culture.
Matrix Hotel
184 Room Hotel
Step into the Warmer Side of Modern in Downtown Edmonton
Matrix Hotel provides a distinctive hospitality experience to travelers who appreciate great design in the heart of the city. The hotel is centrally located downtown between the business and government districts for the convenience of the corporate traveler. After the work day or for the leisure traveler, the Edmonton river valley is a short stroll away as are the many shops, restaurants, cafés, arts and theatre venues.