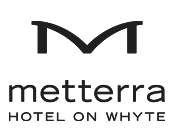 10454 82 Avenue
Edmonton, AB T6E 4Z7
Canada
---
Current Job Openings
Lounge / Second Cook – Ampersand27
Part-Time
Metterra Hotel on Whyte
Description
At Crescent Hotels & Resorts, we are a team of hospitality professionals that are deeply connected to & proud of the exceptional experiences we provide for our guests. More than that, we know our Associates are the shining stars of what we do!
We understand what it takes to be a part of something great. We will encourage you to bring your true self to work every day, we will celebrate you and we will cheer you on as you shine bright in your career journey. Whether it be our health & wellness programs, best in class learning and development or our travel discounts that 'feed your inner explorer', we work hard to create and deliver on what YOU need. We are ready for you to start your journey with us where You Belong. We Care. Shine Bright.
The Varscona Hotel and Metterra Hotels on Whyte are looking for our next great team member to join us on our culinary team. We are committed to providing you with:
Competitive wages
An exceptional benefit plan for eligible associates & your family members
Flexible scheduling to allow you to focus on what is important to you
Discounts with our Crescent managed properties in North America for you & your family members
Here is what you will be doing each day:
As our Second Cook, you will be working with our Culinary team to passionately assist in the preparation of delicious dishes in the Metterra Lounge and Ampersand27. You'll perform routine kitchen tasks such as setting up workstations and ingredients, preparing dishes according to recipes and high standards.
Does this sound like you?
You are quick, diligent, and able to follow instructions, as well as all health and safety rules in the kitchen. You thrive in a fast-paced, busy environment and as a part of a team. You are looking for some flexibility in a job, so working a variety of different shifts, including evenings and weekends works for your personal life.
At Crescent Hotels & Resorts we strive to create a great place to work where associates at all levels of our organization are respected for their differences, just like the guests and owners we serve. That's why we are dedicated to creating an environment that facilitates open and honest conversations about race, equity, diversity, and inclusion. By examining our own beliefs and behaviors, we can create change through training, recruiting, and promoting diverse talent to strengthen our culture.
Qualifications
Previous culinary experience required.
Metterra Hotel on Whyte
98 Room Hotel
Experience Our Unique Edmonton Hotel
Metterra Hotel on Whyte is an authentic lifestyle hotel in Edmonton offering a contemporary hospitality experience to travelers who appreciate accessible luxury. Business travelers can enjoy close proximity to the University of Alberta, downtown and south Edmonton business and government districts. From our prominent location on Whyte Avenue in the centre of Edmonton's trendiest neighbourhood, you'll find the city's most walkable district and dozens of boutiques, cafés, coffee shops and pubs. The Edmonton river valley is a few blocks away from Whyte Ave. and offers miles of cycling and walking paths, parks and off leash areas.